Spring Promoter Prime Cards Coming Soon!
Categories: Uncategorized
Attention Filsinger Games promoters!  The second batch of cards from our quarterly subscription service Promoter Prime is coming out in the next few weeks.  Here are a few of the names that fans can expect to see: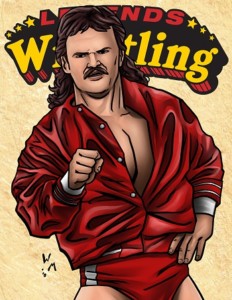 George South is coming to Legends Prime in Q2!  The veteran of the south eastern territories is 1 of 3 Legends cards coming out soon.  South will be the perfect enhancement talent that you can use to get over the stars of the two recent Legends Expansion packs.  Who are the two other Legends that will come out this spring and what connections do they have to other Legends in the game?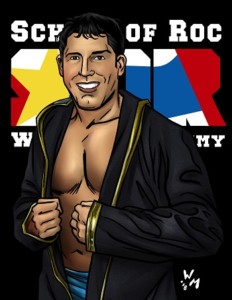 Indiana Indie legend Billy Roc will come to the Indies prime game in Q2!  An accomplished wrestler and trainer of a number of midwest wrestlers (including the former Heidi Lovelace).  Billy Roc's card is associated with the Dynamite Cup indie wrestling charity tournament on June 23rd in Lafayette, IN.  What two other Midwest wrestling stars will join Billy Roc this spring in Indies prime?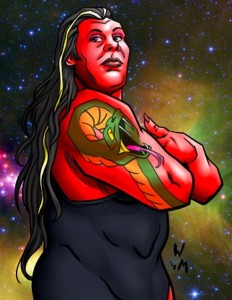 Hardcore GWF fans remember the wildest Classics set ever – Classics 3000. 24 years later, thanks to Promoter Prime, some of these incredible characters are brought back to life in full color for use in your Kronos fed!  The first playing card is RHEA THE GIANT! Rhea is the greatest and most powerful female wrestler from the future in the GWF. In the year 3005, she has defeated all female opponents, leaving her only the male wrestlers left to challenge. Rhea arrives on Kronos with her goal to dominate the women's division. In the rare cases she does gets in the ring with a male wrestler, refer to the bold stats on her playing card. Rhea is ready to take on all comers!  But who are the other two wrestlers from the far flung future to join her?
If you haven't subscribed yet to Promoter Prime, what are you waiting for?  Cards are available for tabletop gaming, Online play or get both together at a discount.  Subscribe to Legends, Indie, COTG or all 3!  Go here to order.