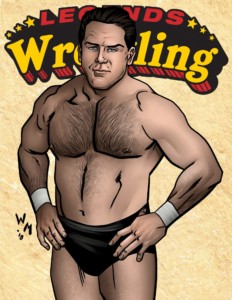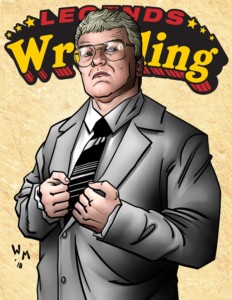 Tully Blanchard has had an amazing career in pro wrestling!
He began his career in a tag team with his father, Joe Blanchard. He quickly gained notoriety as a rule breaker on his way to a number of singles titles, famously holding one organization's Television Title for nearly a full calendar year. He later turned on his manager and famously hired J.J. Dillon to replace her. J.J. Dillon led Tully to great singles success and was with him when Tully joined other top villains in the promotion to form one of the most notorious groups in history. Tully later transitioned to working in tag team action, capturing championships in multiple promotions. This led him to confrontations with the Road Warriors, the Rock 'n' Roll Express and even the Midnight Express. Will JJ Dillon lead Blanchard to singles gold or find him a tag team partner? Will he work solo or team up with other rule breakers? It's up to you, Promoter!
Tully Blanchard is part of Legends: Expansion Pack II along with Blackjack Mulligan, Ivan Koloff, Johnny Valentine and the Masked Superstar. J.J. Dillon is a Special Edition card that is sold separately. Legends: Expansion Pack II is available for preorder now with the J.J. Dillon Special Edition Card and EVOLVE 5 by visiting HERE. All games are scheduled to begin mailing on April 16th.