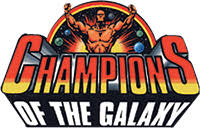 Before our big summer time releases, there are still 2 new game editions coming in May to tide game fans over!
First of all of Indie fans, the new Ring of Honor set is coming soon than you thought!  Hot on the heels of the Ring of Honor's debut at the World's Most Famous Arena, a new ROH expansion is in the works.  While the last set came out over the holidays, Ring of Honor has had some major changes to its roster and many of those new names will debut for Filsinger Games as well.  Q2 of Indies Prime will feature Ring of Honor talent as well.
There will also be a new Champions of the Galaxy game edition debuting in May and will also tie into Q2 of COTG Prime.  More details on this shocking new game edition will be coming soon.
Legends fans also have some goodness coming in Q2 of Legends Prime with 3 brand new names, and then a new Expansion set coming this summer featuring some long requested names!
The weather outside is warming up and things at Filsinger games are getting hot too!