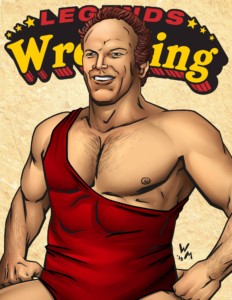 The second wrestler coming in Legends Expansion Pack III is Billy Red Lyons, so here come the Flying Redheads!
Lyons and Red Bastien formed a high flying tag team that competed in many territories. Lyons also teamed with his brother-in-law, the Destroyer. Lyons is also an accomplished singles wrestler, so he will add lots of dimensions to your promotion!
Legends Expansion Pack III will be released during the holiday season. Don't you dare miss it!