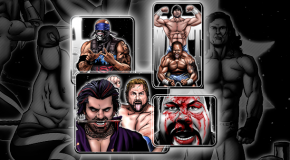 The folks over at ROHWorld have teamed up with Filsinger Games to offer a contest to win the upcoming Ring of Honor game!  Three winners will be picked at random for correctly answering the following question:
"What is the strongest move on Kevin Steen's playing card in the upcoming Ring of Honor card game?"
The contest ends on Thursday at 11:00 pm EST so hurry and give it a try! Go here!