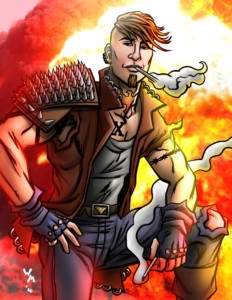 Cool is a vigorous bomb squad expert from the Eridanus army who gets his name from his uncanny ability to stay cool under pressure in the most dangerous of situations.
Can Cool diffuse giants like Rack and Ruin on Kronos the same way he diffuses explosives back on Eridanus? And what is Cool's sudden and mysterious connection to another Kronos newcomer?
Cool is part of the KRONOS Battle Lines set.  The game is available for preorder now and will ship soon!  To preorder visit the Filsinger Games store.