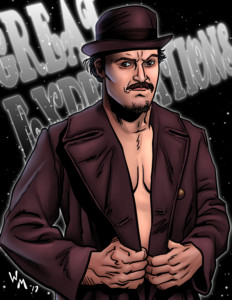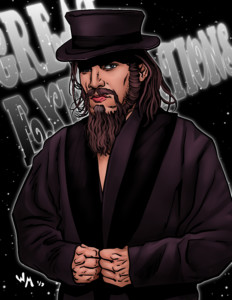 The next duo to be included in the CHIKARA Aniversario 8-pack is the current Campeones de Parajes, Cornelius Crummels and Sonny Defarge. These "legitimate businessmen" came onto the scene in season 16 and quickly began to rack up points with their unique tandem offense. Their only loss to date came during the CHIKARA tag team gauntlet during King of Trios weekend. Their run continued in late season 16 and through secret season 17, until the finale of season 17 where they won a 3-way match to capture the vacant titles.
Crummels and Defarge will bring their wacky maneuvers to the CHIKARA game including the Super Monkey Flip and their finisher GREAT EXPECTATIONS. They will join Darkness Crabtree and 5 other wrestler in this unique 8-pack that showcases the great past and awesome future of CHIKARA.
The CHIKARA Aniversario pack will be at the CHIKARA Aniversario School Reunion Event on May 27th in Hellertown, PA, and will begin mailing everywhere on May 31st!