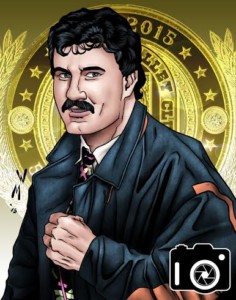 Dr. Mike Lano, the world-famous wrestling photojournalist, joins the landscape of the LWF in the upcoming CAC Reunion pack! Lano is a long-time photographer whose photos have appeared in wrestling publications around the globe, everyone has seen them. He is a fixture at Cauliflower Alley Club reunions, capturing the Legends of Wrestling in all their glory!
What will happen during a match when Lano is at ringside taking pictures? Things could get wild! Lano has also been a manager during his long career, working with legends like the Sheik and Sabu. Will you use him to manage a stable in your game fed?
Dr. Mike Lano is fully deserving of this great tribute game card as he's provided photos for many of our Legends of Wrestling game handbooks. He's an honored member of the Filsinger Games team.
The CAC Reunion pack will be released exclusively at the Cauliflower Alley Club 50th anniversary reunion coming on April 13-15 in Las Vegas. Game creator Tom Filsinger will be at this big event and he'll have the CAC Reunion pack with him, so find him to get your copy! It'll be a collectible!
The CAC Reunion pack begins mailing on April 15 (along with the new EVOLVE 2 expansion pack), so be sure to order both by going here!