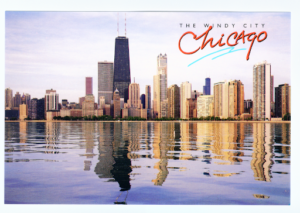 On July 11th Filsinger Games brings its annual summer convention, GalactiCon, to the Windy City of Chicago.  While GalactiCon has moved around the last few years, this is the farthest West the convention has ever traveled.  Chicago is a hotbed of wrestling and central to many Filsinger games fans.  The site of GalactiCon is the Holiday Inn Chicago O'Hare Area, which is super easy to get to by car, bus or plane and is right on the train line to downtown Chicago.
This year's convention will take place on 1 day, starting at 10AM and will run to 10PM.  It will include all the GalactiCon traditions including the Trivia contest, Charity Auction, Q&A and of course lots of tournaments!  The best part is that everything takes place in the same venue where everyone is staying, with a bar and restaurant open late for post convention conversation.
For game fans in town Friday night, we will be heading to the iconic Logan Square Auditorium to see Freelance Wrestling, before coming back to the hotel for the midnight release of the 50th GWF game edition Origins 2136!  For folks still around on Sunday afternoon a group will also be attending the Chicago White Sox game.
For all the details on the convention including information on the hotel room block visit the OFFICIAL GALACTICON 2020 WEBPAGE.
See you this summer on the banks of Lake Michigan!