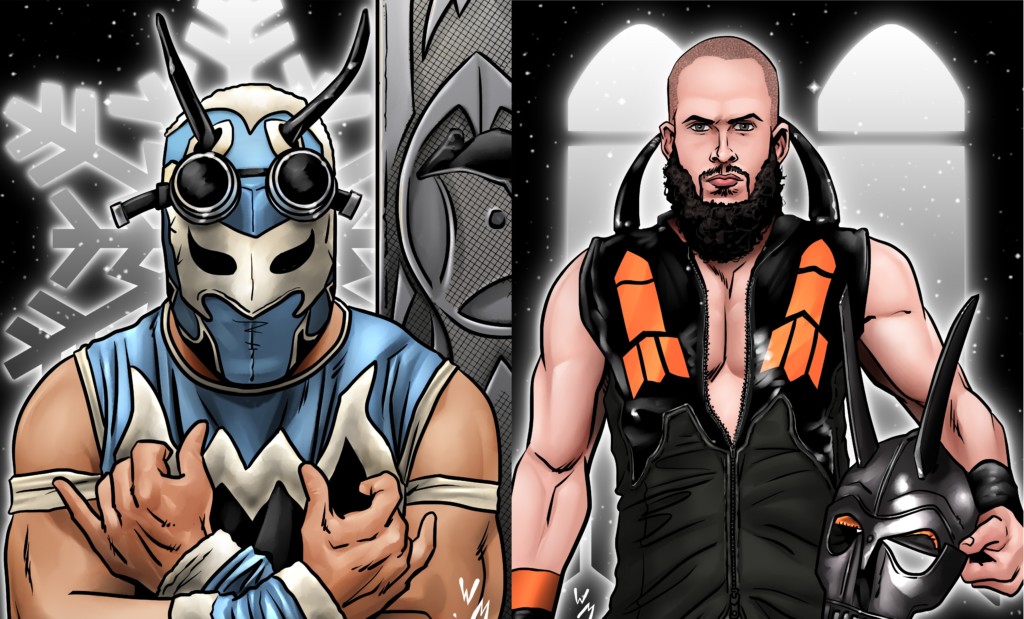 Back in 2013 a new trio of ants debuted in Chikara and feuded with the original Colony. They were known as the Colony XTreme Force. Since the shut down of Chikara that trio has undergone some changes. Orbit Adventure Ant was killed by the vengeful Kevin Kondron. Missile Assault Ant was convinced to shed his mask and join Kondron's Battleborn team under the name Missile Assault Man. The 3rd member of the trio, Arctic Rescue Ant remains with his career and mask intact, but instead of battling the Colony, has reached out to help them.
At King of Trios 2016, Arctic Rescue Ant and Missile Assault Man will join forces with the Colony's Worker Ant. This trio of former rudo ants will look to match the 2011 feat of their Colony brothers and
win the King of Trios crown. They have a tough test in round one facing the Grand Champion Hallowicked and his Hexed Men.
Arctic Rescue Ant and Missile Assault Man get their first Chikara cards as part of the Chikara King of Trios 8-pack. The Chikara King of Trios game pack will debut at the King of Trios event September 3 in Easton, PA and will begin mailing soon after! To preorder the game now click here!