GalactiCon 32
Filsinger Games Annual Summer Convention!
After going fully virtual for our annual summer convention in 2020, we are happy to return to having an in person event in 2021.  However, we will also be holding a concurrent virtual convention with their own tournaments.  Everyone will be able to participate in the Q&A, Trivia and Charity Auction.  All times are EDT.
Convention Information
Date/Time:  Saturday July 10th 11AM – 5PM and Sunday July 11th 11AM – 3PM
Location: Molly Maguire's Irish Restaurant & Pub, 197 Bridge St, Phoenixville, PA 19460
Cost: Live Convention: $30, includes food and soft drinks on Saturday. Food on Sunday and alcohol both days is available for purchase by individuals.
Virtual Convention:  $15 for the full convention including tournament entry. $12, for entry in just non-tournament activities (Q&As, Auction, Trivia, Online Social Events)  Cutoff for Virtual Tournament Registration is Wednesday July 7th at 8PM.
All attendees both in person and virtually will receive 2 exclusive game cards (1 Champions of the Galaxy and 1 Legends of Wrestling).
For all tickets, visit the Filsinger Games Online Store.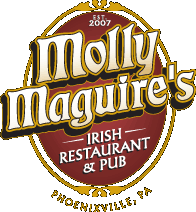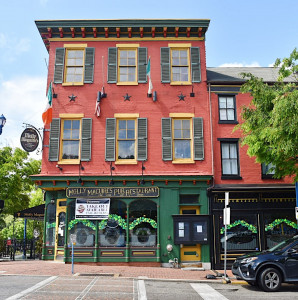 Weekend Schedule of Events
Friday July 9th
5:00 PM to 7:00 PM – In Person Get Together at Molly Maguire's (1st Floor), Featuring the Release of Origins 2137
7:00 PM to 9:00 PM – Virtual Get Together in the GalactiCon Zoom Room
7:00 Virtual Convention Room Opens
7:30 Announcement of the 8th Tragos card and GalactiCon exclusive cards, GCon Q&A with Filsinger Games Staff
8:00 COTG and Legends Quiplash Game with Grant Baciocco and Jack Dourakos
Saturday July 10th
11:00 AM to 2:30 PM – GalactiCon Cup Qualifying Tournaments (Best of the Indies, GWF 2137, Legends Hall of Fame)
11:00 GWF 2137 Tournament
12:00 Best of the Indies Tournament
1:00 Legends of Wrestling Tournament
2:30 PM to 3:30 PM – 2nd Half of 2021 Release Announcements and Q&As with Filsinger Games Staff
3:30 PM to 5:00 PM – Charity Auction to benefit the George Tragos/Lou Thesz Professional Wrestling Hall of Fame
Sunday July 11th
11:00 AM to 12:30 PM – Canada Cup Tournament
12:30 PM to 1:00 PM – Champions of the Galaxy Trivia Contest
1:00 PM to 2:00 PM – The Dark Menace's Lair with Tom FIlsinger
2:00 PM to 3:00 PM – GalactiCon Cup Tournament (4 Live Con Qualifiers and 4 Online Con Qualifiers)
Accommodations
Mainstay Inn
184 Bridge St, Phoenixville, PA 19460
(610) 933-7998
Hotel is directly across the street from the GalactiCon venue.
For the Special GalactiCon rate of $101 on July 9th and 10th call and ask for the "Filsinger Games" rate.