GalactiCon 33 – Filsinger Games Annual Summer Convention!
This year the Filsinger Games GalactiCon convention heads the farthest west that it ever has, to the Windy City itself CHICAGO!  This was the original location of GalactiCon 31 in 2020 before the convention shifted to fully virtual.  There is a full weekend of events planned and GalactiCon is the weekend before the Pro Wrestling Hall of Fame Induction in Waterloo, Iowa.  All times are local to Chicago in Central Daylight Time.
Convention Information
Date/Time:  Saturday July 16th 10AM – 5PM and Sunday July 17th 10AM – 2PM
Location: Holiday Inn Chicago O'Hare Area, 5615 N Cumberland Ave, Chicago, IL 60631
All convention events will take place in the Michigan room on the 1st floor.
Cost: To Be Announced
Virtual Convention:  Attendees will be able to stream content from the convention on Saturday from 1 to 5 PM and be able to take part in tournaments and trivia on Sunday from 10 AM to 2 PM.
All attendees both in person and virtually will receive exclusive Filsinger Games playing cards.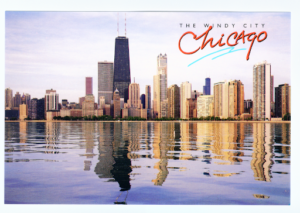 Weekend Schedule of Events
Friday July 15th
6:30 PM to 10:30 PM – AAW Wrestling at 115 Bourbon Street (3359 W 115th Street, Merrionette Park, IL 60803)
There will be an optional add on to your GalactiCon ticket that will provide you a ticket to the AAW show, bus transportation from the Holiday Inn to the show and back, and a limited edition AAW special edition game card.
There will also be a release party for Origins 2138 on Friday at a time to be announced.
Saturday July 16th
10:00 AM to 1:00 PM – GalactiCon Cup Qualifying Tournaments (In Person Attendees Only)
10:00 GWF 2138 Tournament
11:00 Best of the Indies Tournament
12:00 Legends of Wrestling Tournament
1:00 PM to 2:00 PM – Lunch Break (Buffet price will be included in ticket price)
1:00 PM to 2:00 PM – Virtual Convention Begins (FG staff will be visiting the virtual convention room)
2:00 PM to 4:00 PM – Panel Discussion (Q&A and announcements with Tom Filsinger, Filsinger Games Staff and a Special Guest)
4:00 PM to 5:00 PM – Charity Auction to benefit the George Tragos/Lou Thesz Professional Wrestling Hall of Fame
That evening MLW wrestling will be holding a TV taping in Chicago.  The convention will end in time for attendees to attend that show if they wish.  However tickets and transportation will be up to attendees to coordinate on their own.
For those attendees that will be staying at the hotel that evening, we will be streaming wrestling matches in the meeting room, which is adjacent to the hotel's restaurant and bar.
Sunday July 17th
10:00 AM to 12:30 PM – GalactiCon Cup Qualifying Tournaments
Online Game Tournaments
10:00 GWF 2138 Tournament
11:15 Legends of Wrestling Tournament
In Person Tournaments
10:00 Hardcore Rules Tournament
11:00 Canada Cup (Winner receives top pick in GalactiCon Cup, Runner Up qualifies for GalactiCon Cup)
12:30 PM to 1:00 PM – Champions of the Galaxy Trivia Contest
1:00 PM to 2:00 PM – GalactiCon Cup Tournament (6 Live Con Qualifiers and 2 Online Con Qualifiers)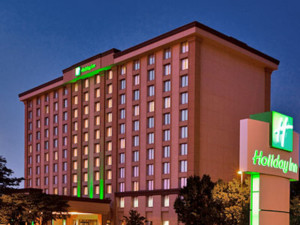 Accommodations
Holiday Inn Chicago O'Hare Area
5615 N Cumberland Ave, Chicago, IL 60631
Phone: (773) 693-5800
A room block has been set up for Filsinger Games for Thursday July 14, Friday July 15 and Saturday July 16.  Either call the property and ask for the "Filsinger Games" group or book online using the link below.
The hotel has free parking, a shuttle to and from O'Hare Airport and is also walking distance from the Greyhound bus terminal and the Cumberland Subway stop.