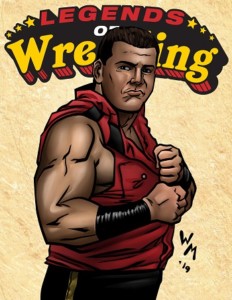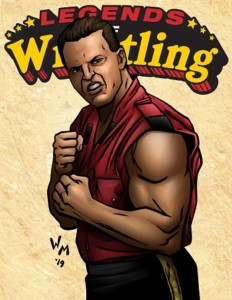 The second Legendary duo in our Special Edition 4 Pack is the championship team from Quebec Jacques Rougeau and Pierre Carl Ouellet.  This pair of dastardly Mounties are sure to make some quick enemies in your Legends promotion.  They join the Texas Hangmen Psycho and Killer in this tag team 4 Pack.
Legends and Champions of the Galaxy fans can now also order the Special edition color card for Avalance, the clone version of King Kong Bundy in the COTG Universe.
This cards are now available to preorder and will ship by October 31st.  To preorder now click HERE.