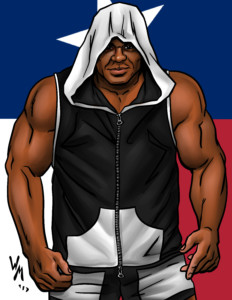 Two big game editions are available for preorder right now from Filsinger Games!
First up is the incredible 4th edition of the EVOLVE Wrestling game. This set features 8 wrestlers and a digital handbook. Already announced have been Ethan Page, Darby Allin, Peter Kaasa, Jeff Cobb and Jason Kincaid. Add to the list one of the bigger competitors in EVOLVE and the newest signee to the promotion, Keith Lee! This Texas standout has made a big name for himself in the past year and has made an immediate splash in EVOLVE, even beating current champion Zack Sabre, Jr.!
Also available for presale is the 2017 Promoter Prime set. This diverse game edition provides 2 cards each month from the Champions of the Galaxy, Legends of Wrestling and Independent Wrestling games that Filsinger Games produces. The printed set is available now with the first 3 months worth of characters, with more cards to be sent quarterly (in June, September and December). Subscribers will also get the PDF and Online versions included once available. The first 6 cards include:
January: Scott Taylor, Redd Dogg (Legends)
February: Massage NV (Beyond Wrestling)
March: Pegasus, Mensar (COTG Eternal Champions)
Both game editions will begin mailing by April 7th.
To order the printed version of EVOLVE 4 click here: https://filsingergames.com/…/evolve-wrestling…/evolve-4-pack/
To order the printed version of Promoter Prime 2017 click here: https://filsingergames.com/…/promoter-prime-2017-w-printed-…/