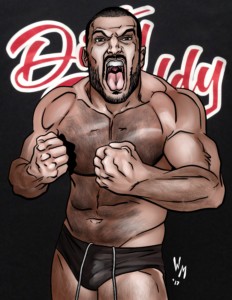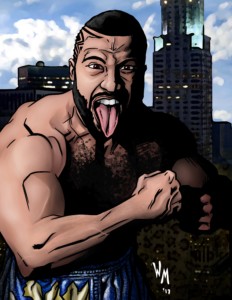 The last two names to be included in the EVOLVE 4 8-pack are the most dominant tag team in EVOLVE and have yet to be defeated in the promotion. They are Catch Point members Chris Dickinson and Jaka , also known as Doom Patrol! Dickinson was on the first 4 EVOLVE shows, but went on a long hiatus from the promotion until recently returning with his Beyond Wrestling tag team partner, Jaka. The duo won contracts in Massachusetts in a match against Darby Allin and Peter Kaasa, and later in the night went on to join the Catch Point faction.
Can this duo continue to be unstoppable in the EVOLVE tag team ranks and go on to capture the tag team titles? They will get the chance on April 22nd in their home town of New York City against their Catch Point team mates Fred Yehi and Tracy Williams!
Chris Dickinson and Jaka join Ethan Page, Keith Lee, Jason Kincaid, Darby Allin, Peter Kaasa and Jeff Cobb in the EVOLVE 4 8-pack. To order the printed version of EVOLVE 4 click here: https://filsingergames.com/…/evolve-wrestling…/evolve-4-pack/
Preorders will ship by April 7th. The online version will be available soon.