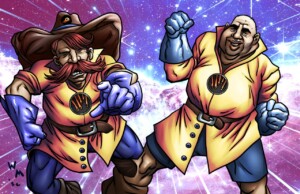 Look out Ursa Major, ASTRO TURK and BLACK HOLE BART are the GWF's official undercard tag team bums!
Meteor Storm is coming to the GWF and offering their services to the highest bidder! Will anybody take them up on their offer?
WarGames 2093 in full color is coming this Fall!