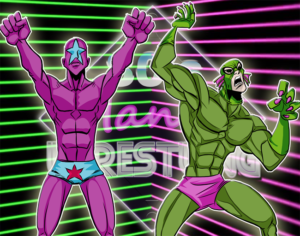 So far you've met LAZER and been viagra for women warned of the DARK INVADER! So what's next for the 80s Mania Wrestling 8-pack?
cialis
How about two more cards that make up a pro wrestling feud for the ages!
On one side: the high-flying, Good Guy luchador called buy viagra online STAR BOY.
On the other: the wild and dangerous Bad Guy known as THE buy viagra online PIRANHA!
You'll get cards for both wrestlers in the 8MW 8-pack along with PDFs for FG style game charts! Also included is an awesome PDF cialis one a day cost handbook that has bios and more for all 8 totally radical wrestlers included in the set!
80s MANIA WRESTLING 8-pack
End of January