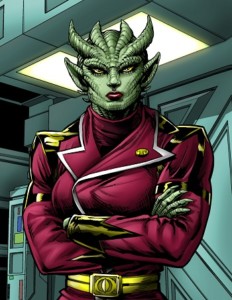 Lord Nexus and the Titans must be warned! There are big problems ahead for the Titans in 2136!
It begins with a major challenge for Taichi as she will face the incredible newcomer, Kralla!
Kralla has been added to the Conquerors team by Tharkas and she'll be tough to deal with. What until you see her finishers!
And that won't be all. There are other shocking challenges ahead for the Titans team as another even deadlier adversary will join Tharkas in 2136!
Can the Titans survive this onslaught? Perhaps they have some tricks up their sleeve also as they will be adding a new member! The Titans vs. Conquerors war will get kicked up several notches!
The drama builds as ORIGINS 2136 gets closer and closer to release!