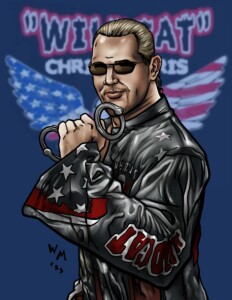 The next wrestler to join the first installment of Indies Prime 2023 is certainly one of the Most Wanted by Filsinger Games Promoters, its "Wildcat" Chris Harris.  The Kentucky native got his start in wrestling in his home state, before making it to a national company.  However, Harris' biggest break came when he was paired up with his long-time rival on the independents, James Storm.  Together the duo became one of the most decorated tag teams on the wrestling scene, winning championships and critical acclaim.  Now Filsinger Games Promoters can recreate this storied tag team in their fed, or give "The Wildcat" a singles run and show he can be a champion in any division.
Preorder Best of the Indies 2023, Legendary Ladies 3 and FUTURE SHOCK 2118 go HERE.
To check out all of the Promoter Prime options for 2023 go HERE.
Legendary Ladies 3, Best of the Indies 2023 and Future Shock 2118 and the 1st installment of Promoter Prime will begin shipping shortly.