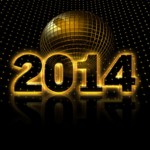 Another year has passed and my message stays the same, the record never breaks:
(FILL IN YEAR) was another great year for Filsinger Games! We did some new things, brought in new fans, and rolled merrily along, the greatest small company success story in the game industry! 28 years this year.
When you've been around that long and keep growing every year eventually people take notice. "Hey, they must be on to something."
We are. It's called fun, imagination, and community. All of our game products bring people together in a spirit of action and adventure.
It all started with Champions of the Galaxy and our flagship game is hotter than ever! 2013 saw the third part of the dramatic BLACK DEATH story arc that has taken the GWF to a higher level and created unpredictable levels of excitement. Until 2130 that is.
The past year also saw the re-release of the Champions of the Galaxy starter set in full color! Artist supreme female viagra Darryl Banks drew new versions of the original 24 characters and now people can start playing the game with color cards. The classic black and white cards are still available also, can't ever loose track of that!
The new expansion UNTITLED 2130 is due in early July and it'll break new ground and move into uncharted territory. It'll be different, I promise. The teaser season will be unlike any other in the history of the game, which may be frustrating for some loyal and does viagra have a shelf life impatient fans, but it will all be for good reasons! My goal is to create new adventures that will make the GWF more exciting, more dramatic than ever!
Speaking of drama, there's also the Champions of the Galaxy movie screenplay that will be completed in February by scriptwriter Mark Litton! I love the story and we've only teased the first Viagra third of it in the Battle for Cetus e-book that was released a few years ago. Wait till you see where the story is going and the other GWF characters that are part of it! Hopefully you'll see it on a big screen and you can bet I'll be working hard to make it happen! Help us out by spreading the word, buzz is everything!
We ludacris viagra skit also had a banner year for Legends of Wrestling in 2013. It'll be almost impossible to outdo the release of POFFO MADNESS last August or the numbered collector's card for Randy Savage! How about Tony Atlas drawing his own card? That's cool!
The only limits to Champions of the Galaxy are my imagination and enthusiasm which I'd like to think are under my control. But unfortunately there are real-world limits on Legends of Wrestling and our new releases depend on our luck with new signings. As luck would have it last year I met Lanny Poffo who was a great guy. This year who knows?
But there may be other surprises in store for Legends in 2014. It's too early to say right now but keep watching!
Our other licensed games are doing great too! We released two Ring of Honor packs in 2013 and fans love them both! We also released expansions for other promotions like CZW with more scheduled in 2014! And what's the story with Chikara? I guess we'll all find out in 2014!
Will we be working with new indy promotions this year? Keep watching, we're like a steamroller, we never stop moving!
We've got the greatest team in game history working on our games, from writers to artists to anybody else that can help out. It's a labor of love, that's why the games are so great! There's no corporate mogul telling us what we can and can't do.
As viagra mail order the leader of Filsinger Games madness I do what I want and what
I want is game fans to cialis 20 mg comprimidos have a great time rolling the dice (tabletop and virtual online) and imagining great battles and creating awesome worlds both fictional (CotG) and reality-based (our licensed wrestling games).
THANKS TO ALL OUR GREAT FANS AND HERE'S TO MORE ACTION AND ADVENTURE IN 2014!
Until Shayne gets a stomach ache at sundown…