From the Mushroom Kingdom in Canada come the Super Smash Brothers!
Categories: Uncategorized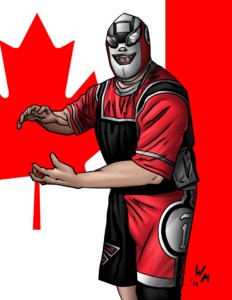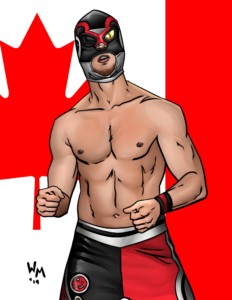 When you think of Canadian independent tag teams of the past 10 years, there is one duo that immediately springs to mind as one of the most prolific…the Super Smash Brothers.  Player Uno and Player Dos (often also known as Stupefied) are a unique duo with a fun offense that often plays homage to popular video games.  Although they like to have fun, they are serious about winning, and with Uno's strength and Dos' high flying, they have certainly done plenty of that.  In addition to winning accolades in Canada, the duo has also won tag team titles in the US, including the Chikara Campeonatos de Parejas.  Although the duo has undergone a darker change to their personalities in recent years, fans still remember the classic tag team fondly and can now include them in their Filsinger Games Indie promotion!
Player Uno and Player Dos join Davey Boy Smith Jr., Teddy Hart, "Speedball" Mike Bailey, RJ City, Tyson Dux and Brent Banks in the Best of Canada 8 Pack.  The set is available now HERE and has already begun shipping!