Indies Prime Q3 will feature 3 unique talents on the independent scene today and tie into some of the key celebrations in June.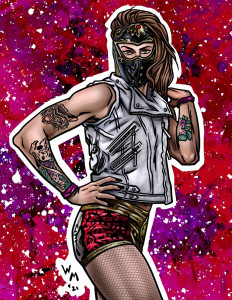 Edith Surreal joins the Filsinger Games indies ranks with her Q2 Promoter Prime card! The artist, formerly known as Still Life With Apricots & Pears, has been tearing up the indies with her technical wizardry and unique character work. Though her mat game may be what she's best known for, she can also throw strikes and brawl with the best of them. Surreal is the longest-reigning and final CHIKARA Young Lions Cup holder, as well as being the very first IWTV Cassandro Cup winner. She has also been a part of the national renaissance of the dynamic and profound LGBTQ+ wrestling scene and transcended all of that to legitimately become one of the top talents in the US independent scene today.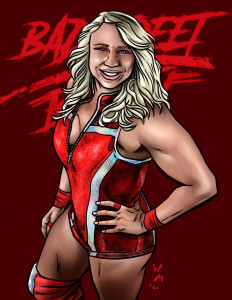 The Badstreet Beauty Miranda Gordy is coming to prime! This second-generation talent is the daughter of wrestling legend Terry "Bam Bam" Gordy and carries on her father's legacy with her rough and tough, powerful wrestling style. Not all strength and no grace, though, Gordy can take it to the mat or the air when need be. She's picked up a couple of championships along the way and recently received a tryout with the biggest promotion in the world. Gordy's not just carrying on her father's legacy, though. As a mother and Texas native, she's fighting for even more and has developed a love and passion for the business that will take her as far as she wants to go.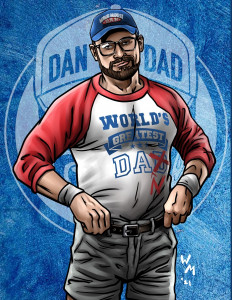 New Balance? Check. Cup of coffee? Check. Dad shorts? Check! Dan the Dad is ready to go! Whether teaming with Allie Kat or tangling with the likes of Effy, Warhorse, or Ethan Page, the World's Greatest Dan will always be your father's favorite wrestler… Or so he claims. The St. Louis native is a 7-year pro and has spent plenty of time on the mat in the Midwest, including IWTV affiliate Black Label Pro. Every day can be Father's Day when Dan the Dad has a spot on your card, promoter!
All three of these amazing Indies Prime cards can be yours when you order your Promoter Prime subscription HERE!  Cards for Q2 will be shipping before the end of the month.  Any 2021 subscriptions will also include the Q1 cards released in March.