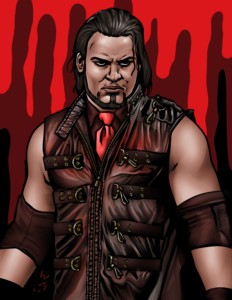 Kevin Thorn brings two decades of in-ring experience to the table as the last name announced for Q1 Indies Prime. Thorn spent time early in his career punishing violators of the seven deadly sins, living a pure life on national television, but it's likely his run as the vampire of an extreme reboot that gained him the most recognition. Accompanied by Q1 Indies Prime mate, Shelly Martinez, Thorn was part of a "new breed" that sought to establish a reign of dominance over the stars from the previous generation. Since ending his run for the biggest promotion in the land, Thorn has been a staple on the indie circuit – looking to sink his fangs into opponents and even pick up a few titles on the way.
The 1st quarter of Promoter Prime, Legends Expansion IX, Best of Indies Tag Teams 2022, and KRONOS: Return to Civilization will begin shipping in late March.
Preorder the 3 new game editions HERE.
To check out all of the Promoter Prime options for 2022, go HERE.