The Filsinger Games Fall 2022 game releases are now available for preorder, including the releases of GWF War Games 2093 Reimagined, Women of the Indies 2022 and a Special Edition Card for Brian Blair.  To preorder any item PLEASE GO HERE!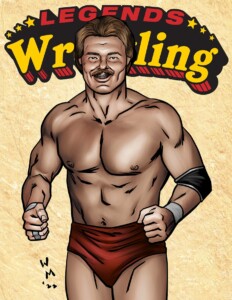 Legends of Wrestling fans can pick up a special edition playing card for current Cauliflower Alley Club President Brian Blair, which represents his prime singles career. This card will be released first at the 56th Annual Cauliflower Alley Club Reunion in Las Vegas, NV, which is happening September 26-28. A portion of the proceeds from this card will be donated to the Cauliflower Alley Club.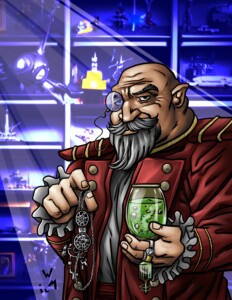 Champions of the Galaxy fans can pick up the GWF War Games 2093 Reimagined game edition.  You've met the Advanced Guard, now meet the twisted mastermind behind the evil transformations of Renegade and Earthquake – THE COLLECTOR!  The Collector has shown up in the GWF with sinister goals of taking popular GWF hero wrestlers and turning them into dangerous villains! Are Cannibal and Chopper Mattock just the beginnings of The Collector's master plan?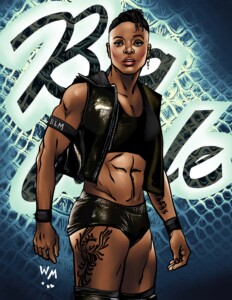 Indies fans and fans of women's wrestling can pick up the Women of the Indies 2022 game edition, featuring Big Swole.  Big Swole is a 7-year pro with a wealth of experience in the indies. Swole began her career in North Carolina and traveled the Southern indie circuit honing her skills before making the trek to the midwest and testing those skills at the world-famous Berwyn Eagles Club against seasoned competitors like Cheerleader Melissa and Mercedes Martinez. Swole would continue to climb the ladder and wound up picking up titles in Shine and Rise before getting the chance at national television exposure with the hottest new promotion around. Though Big Swole's time may have come to an end there, she hasn't let up in the squared circle – challenging for the Pan-Afrikan World Diaspora Championship recently against set-mate Trish Adora. In fact, Adora and Swole have matched up a number of times recently, and it's a feud that promoters are sure to roll out themselves when the Best of the Women Indies 2022 arrives!
All of these new releases are available for preorder HERE.  Games will ship by early October.  Promoter Prime subscribers, please note that Promoter Prime will be shipping separately from your other preorder items.