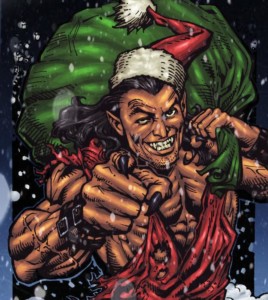 There is no need to wait for Santa Wolf to come in December to get some Filsinger Games goodness.  Take advantage of the Filsinger Games Black Friday sale, which begins now and runs through Cyber Monday on November 29th.  Use the coupon code BLACKFRIDAY at checkout for 25% off items in the following categories:
Legends Classic Black and White Sets
COTG GWF Classic Black and White Sets
Game fans looking to go all in on Chikara and Ring of Honor will also find special package discounts on getting the entire series of each line.
Make sure to get caught up on these great game editions, especially the classic black and white sets because once they run out they will be gone forever and not be reprinted.
Remember to use the code BLACKFRIDAY for 25% off items in these categories until Monday November 29th