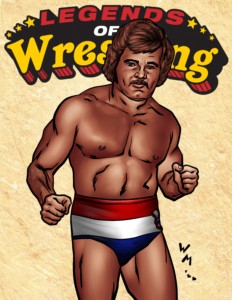 Les Thatcher has spent six decades in professional wrestling approaching all of the many hats he has worn with a passion that few can equal. Known for his talents behind the scenes as much as in the ring, Les got his start in Boston in 1960. By the mid-60's he was part of a popular trio of wrestlers that toured throughout the Southern territories until the decade's end. During the 70s, he would work in Canada – even having his sole run as a heel in the Maritimes Territory. Eventually, he wound up south again and worked for multiple territories, including North Carolina, Georgia, Tennessee, and Alabama. Thatcher was no stranger to gold and held numerous regional tag titles with several partners.
Thatcher has spent the past 30 years sharing his knowledge with talent as a trainer and offered his view on wrestling with a radio show, web show, and podcast.
Filsinger Games is thrilled to have Les Thatcher join the Legends of Wrestling Expansion IX! Pre-orders will begin soon for a projected mid-March release date.