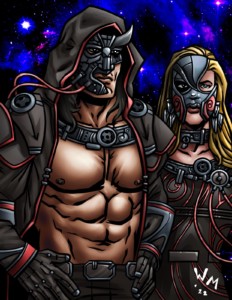 With the lovely MENTRESS at his side, the legendary MENTOR answers a desperate distress signal sent from the Crossroads of the Galaxy. Who sent it? And what dramatic events lead to Mentor answering it?
And if Mentor is a legend, why hasn't anybody in Dimension K ever heard of him before? There's a good reason for that.
Can anybody guess why?
Can the mysterious Mentor help save Kronos? Find out the answers to all of these questions and more when Kronos: Return to Civilization arrives this March!