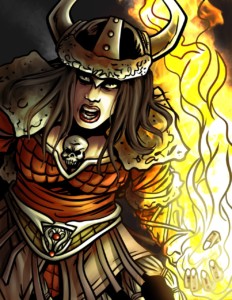 Which wrestler has the new attitude Moonlight injured with her controversial new finisher – ABSOLUTE PARDON!? And which wrestler may be next when Moonlight faces off against…You'll have to read all about it in FTR 3 to find out!
The Pardon versus Captain Crossbones feud heats up with an updated Moonlight at ringside. Will her presence tip the scales in favor of Pardon? Or is Crossbones one step ahead of his heated rival?
FTR 3 is burning hot! Get fired up for Witch, Arctic Empire, Moonlight and much more coming this winter!  FTR Set 3 will debut in December and preorders begin Black Friday November 26th.