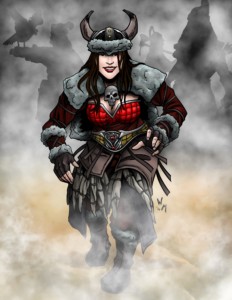 The spotlight shines on our 6th FTR teaser – MOONLIGHT! Moonlight is the great granddaughter of Genghis Khan. She is the historic first-ever FTR female competitor! Can she also become the first FTR female to graduate to the GWF? Learn Moonlight's incredible tale when you order FTR 2!
Moonlight is created by promoter winner Shane Sullivan! Wait until you read Shane's story for Moonlight. You'll love it! Great work, Shane!
FTR Set 2 is available to preorder by clicking HERE.  You can also order the complete 2017 Holiday Package including Ring of Honor Top Prospects, Legends: Expansion Pack I, and 2 Legends SE cards by clicking HERE.  Games will begin mailing on December 14th.