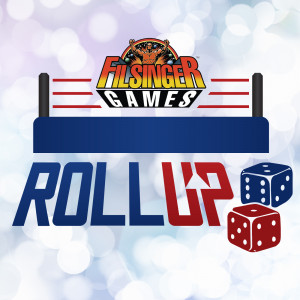 This week Filsinger Games launched its first ever official weekly podcast, the Filsinger Games Roll Up!
The Roll Up is hosted by Sam Fain of the King of Pro Wrestling Podcast, and the Johnny Rocket of Filsinger Games media.  This podcast will often feature members of the Filsinger Games staff such as Todd Joerchel, Mike Melesky and sometimes even Tom Filsinger himself!  You'll hear inside news and notes about what is happening at Federation Headquarters, interviews with contributors and partners, and spotlights on characters, game editions and more.  New episodes drop every Thursday.
Click here to visit the podcast web page to listen.  The podcast is also available in Apple Podcasts and will be available in all your other favorite podcast apps shortly.  Subscribe and listen each week to find out more about your favorite wrestling card and dice games!