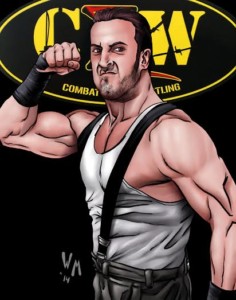 Veteran CZW Wrestler, Sozio, leader of The Front and alleged mobster is the first name for CZW Set 3.  Sozio is a former CZW champion, having won it from former teammate Biff Buisick. Sozio later went on to lose the title, but in controversial fashion to BLK Jeez at Cage of Death.
Will promoters look to book these title rematches?  Or will they instead look to recreate his feud with Drew Gulak? Or will CZW fans find new and interesting matchups for this notorious gangster?
Get psyched! CZW set 3 will be released in late February and you'll have new blood for your game action!