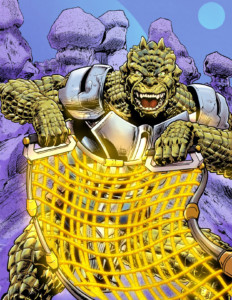 Enter TARVAL THE TRAPPER in ORIGINS 2137!
He joins partner ORRUS THE UNSTOPPABLE (aliens from Merapis love hyperbole) as they pursue their secret mission to capture the Basilisk!
Talk about a dangerous goal!
Can ORRUS and TARVAL pull it off? What enemies will they make along the way? Will they join a GWF team?
The answer to the latter question is yes but which one?
And how will Kill Prey respond to another hunter in his midst? Will they be powerful allies or deadly foes?
The drama unfolds with the coming of ORIGINS 2137 in July! The incredible journey has just begun…