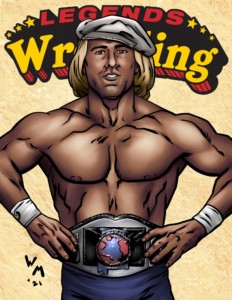 One of the biggest legends in Memphis Wrestling kicks off the announcements for the upcoming Legends of Wrestling Expansion VIII release.
Austin Idol began his career under Dennis McCord before later transitioning to his real name Mike McCord in New York. However, a career-altering plane crash sent him down the path of Idolmania. Reinventing himself as the Universal Heartthrob, Idol took the South by storm with storied stints in Georgia, Alabama, and, perhaps most memorably, Memphis, TN. His feuds with the promotions top stars are the stuff of legend, and his true gift for talking people into the building inspires performers to this day.
Austin Idol takes his rightful place amongst the legends of wrestling as the first name for the upcoming expansion. Pre-order begins Black Friday!