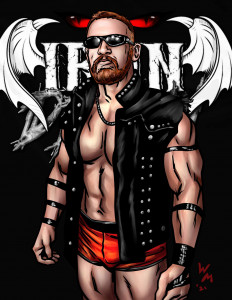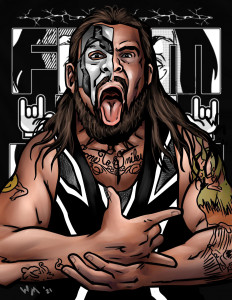 The Iron Demon Shane Mercer and KTB are IRONBEAST!
Shane Mercer is a 14 year veteran of the indie scene. Spending his early years in Indiana and Kentucky, Mercer has branched out over the past few years to add some of the biggest indie promotions in the country on his resume. In addition to finding singles success and picking up his share of titles along the way, Mercer has recently formed the popular and dominant team Ironbeast with Kyle the Beast (KTB).
A journeyman of the Northeast indies, KTB, has developed quite a following and reputation over the past few years, even earning the spotlight on a national level for the hottest new promotion in America. KTB's size belies agility that makes for a unique combination of power and high-flying. As a team with Mercer, they have been a dominant force for one of the best indie promotions around. The sky is the limit for this incredible tandem.
Ironbeast can be yours when Best of the Indies 2021 drops in late May. Pre-order NOW along with the Legends of Wrestling Ringside Personnel 4-pack. And don't forget to pick up your Promoter Prime subscription to grab all the amazing talent coming your way quarterly.