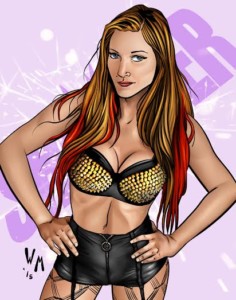 Look out Shimmer tag teams: Made in Sin is set to arrive and they have their sights on the tag team titles!
Taylor Made will join her previously announced tag team partner Allysin Kay.  Taylor has wrestled in both the singles and tag team division in Shimmer, but has had more success on the tag team side, as Made in Sin challenged for the tag team titles on two occasions.
Things are getting sinfully hot as we await the release of the third Shimmer game pack which is coming in October! Be sure to get caught up on the first two and prepare yourself for some sinful good times!